Youth and Industry Roundtable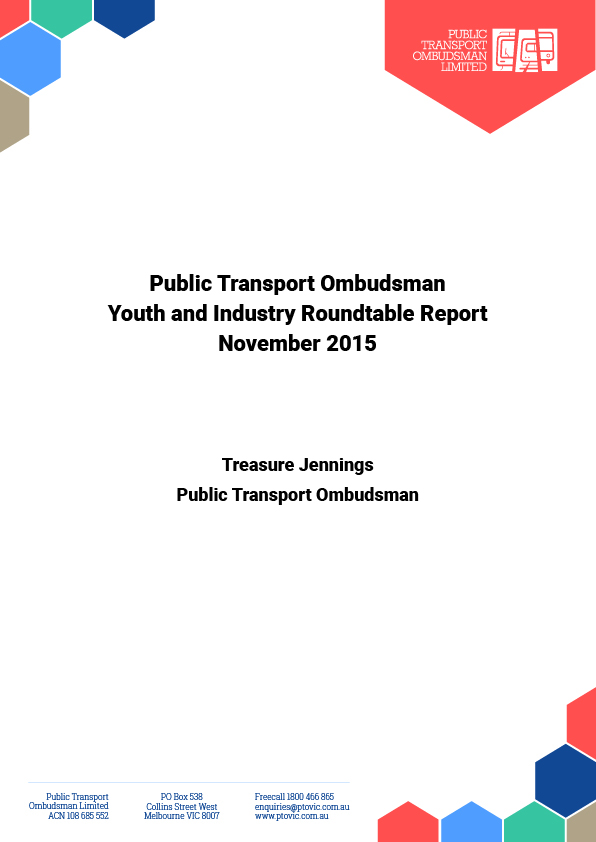 The PTO hosted the inaugural Youth and Industry Roundtable in November 2015 in response to concerns that young people are often challenged or disadvantaged by public transport policy and processes.
The Roundtable brought together a wide range of organisations and industry members to discuss the public transport challenges facing young people and how these challenges can be addressed going forward. You can read the report of the Roundtable here.