The Public Transport Ombudsman (PTO) is a fair, free and fast service to sort out public transport complaints and help make the system better for everyone.
We're here to listen
We have the power to act, influence and drive change
We are highly skilled
We help people reach agreements
We're impartial and achieve fair resolutions
We act on opportunities to improve the system
We're here for the whole community
If you have questions about what we do and how we do it, take a look at our How we can help page.
Our history
The Public Transport Ombudsman Scheme was established in 2004 to give Victorians an impartial avenue to make a complaint about public transport. The PTO is independent of Government and public transport operators.
We have continued to grow and develop since 2004, refining the way we receive, investigate and resolve complaints and pursue best practice dispute resolution. There have been significant changes to the public transport landscape and to our membership, in response to the large scale public transport infrastructure works underway in Victoria.
We are committed to continuous improvement and adapting to the needs of people using and impacted by public transport in Victoria.
The Ombudsman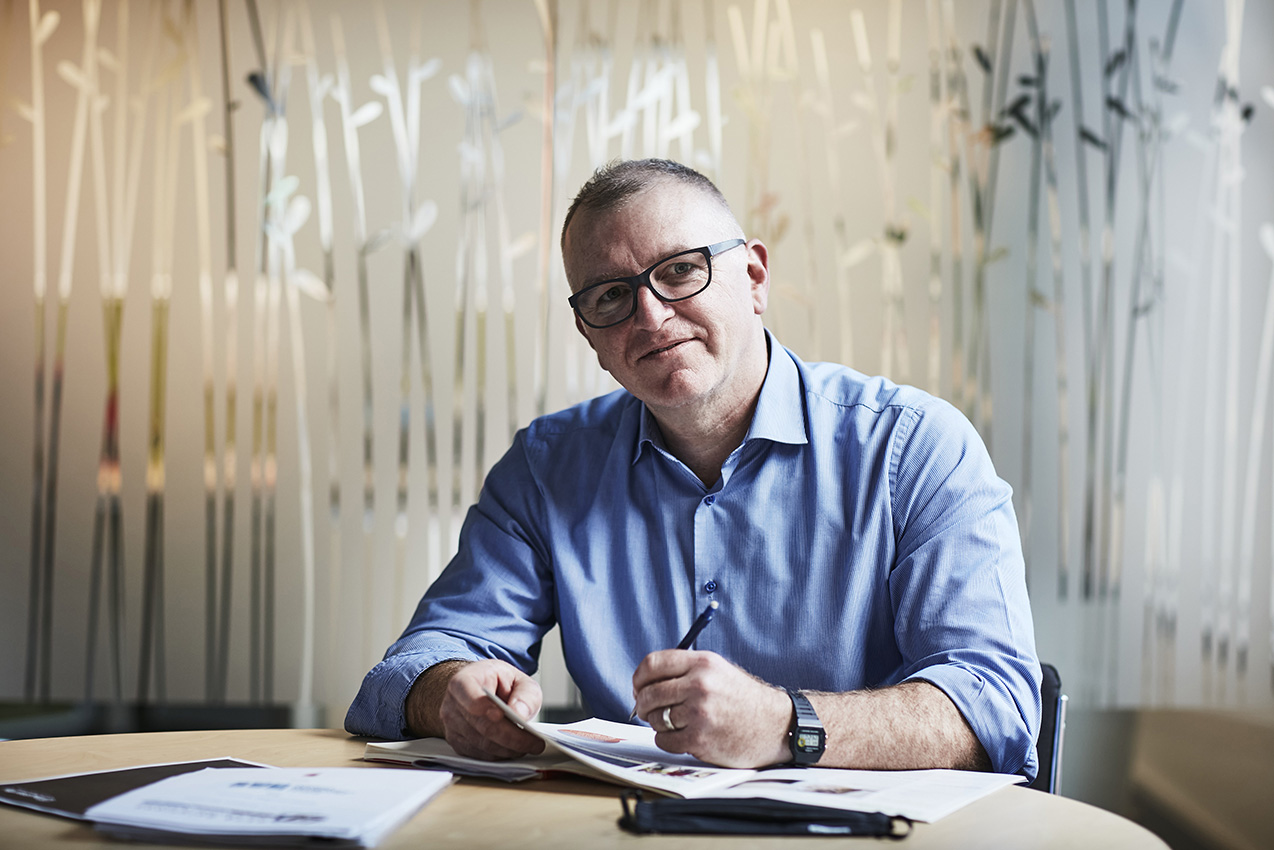 Simon McKenzie is the Public Transport Ombudsman in Victoria.

Simon joined the Public Transport Ombudsman (PTO) Scheme in 2013 and has most recently led the PTO as Acting Ombudsman from June 2020. Prior to that Simon was the PTO's Deputy Ombudsman, and the Operations Manager.

Simon has more than 15 years' experience as an adviser and leader in alternative dispute resolution, including as Manager Industry Engagement and Investigations Officer at the Telecommunications Industry Ombudsman (TIO).

A graduate member of the Australian Institute of Company Directors, Simon volunteers as director of Distinctive Options Ltd, a Sunbury-based provider of disability and support services under the NDIS, providing support for children and adults with a disability in Sunbury, Bendigo, Kyneton and St. Albans. Other organisations Simon has worked for include Harrods of London, Alsco Services and the Administrative Appeals Tribunal.

Simon has a law degree (Juris Doctor) from RMIT University, and a Bachelor of Commerce from the University of Melbourne.

Simon lives in the Central Highlands region of Victoria with his wife and two children and is a regular commuter on both regional and metropolitan public transport.
Our Board
The PTO is governed by a Board of consumer and industry directors with an independent Chair. You can find out more about the role and responsibilities of the PTO Board in the PTO Constitution and the PTO Charter. Our current Board members are:
Kay Rundle – Chair
Bernard Stute – Company Secretary
Llewellyn Prain – Consumer Director
Glenyys Romanes – Consumer Director
Andrew Dix – Consumer Director
Adele McCarthy – Industry Director (Yarra Trams)
Peter Gleeson – Industry Director (Metro Trains)
Peter Kavanagh – Industry Director (BusVic)


The Public Transport Ombudsman respectfully acknowledges the traditional custodians of the land on which we operate our services. We pay our respects to the ongoing living cultures of Aboriginal peoples, and to Elders past, present and future.