The COVID-19 pandemic has affected our lives in many ways, including how we travel on public transport, so we need to continue to adapt and adjust to a Covid-normal Victoria.
In a bid to encourage people back onto public transport while also allowing for physical distancing, the Department of Transport have announced some new measures including changes to the public transport timetable and discounted fares for travel during off peak periods.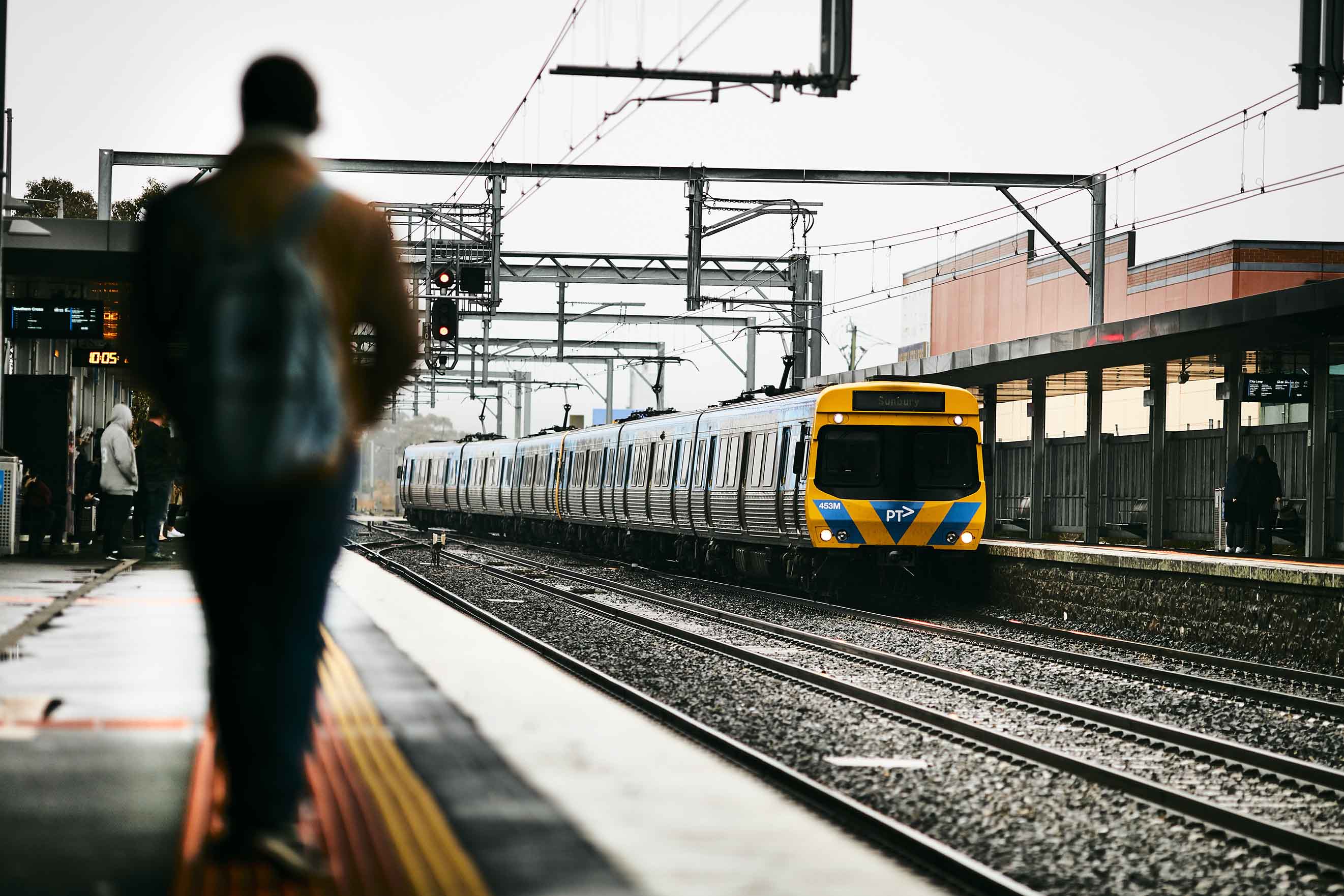 Extra train services
The Department of Transport have announced an extra 280 new metropolitan train services and 170 regional services will be added to the network each week starting from Sunday 31 January 2021.
The additional services have been added to help to reduce crowding across the network and allow for more physical distancing as people return to workplaces, study and the daily commute.
The Department of Transport announced: 'The new timetable will deliver more trains during the peak on many regional lines, and greater frequency around the peak in metropolitan Melbourne, increasing trains during busy morning and afternoon periods to encourage passengers to stagger their weekday travel.'
Public Transport Minister Ben Carroll told The Age that 450 services would be added to the network across Victoria in order to allow for social distancing. In five years, the public transport network is expected to handle an additional 80 million passenger trips a year.
Off peak travel discounts
The Department of Transport also announced changes to fares during off-peak travel times to encourage more people to travel during quieter times and physically distance as Victoria recovers from the coronavirus pandemic.
From Sunday 31 January 2021 anyone travelling during off peak hours and using myki money between 9.30am and 4pm or after 7pm from Monday to Friday will receive a 30 per cent discount off their fare.
A 30 per cent discount already applies on off-peak V/Line services.
The discounted fares will be available for three months, until the end of April 2021.
More information
The new timetables are available on the PTV website.
For the full announcement on the new 2021 timetable and off-peak travel discounts, visit the Department of Transport website.
How to contact us
If you have a complaint about public transport you haven't been able to resolve with the operator, we want to hear from you. Call us on 1800 466 865 and leave us a message and we will call you back.
Or you can This email address is being protected from spambots. You need JavaScript enabled to view it. with your phone number and a time that is best to contact you between 9am and 5pm, Monday to Friday. (If we are unable to call you at this time, we will suggest another time. Please note when we call you back it will appear as a private number.)
We can also be contacted via our online complaint form or you can send us a message via Facebook. We can also be contacted via The National Relay Service and Translating and Interpreting Service.
If you need any assistance with planning your travel, you can call PTV on 1800 800 007.
For news and updates from the PTO follow us on Facebook, Twitter, LinkedIn and Instagram.


The Public Transport Ombudsman respectfully acknowledges the traditional custodians of the land on which we operate our services. We pay our respects to the ongoing living cultures of Aboriginal peoples, and to Elders past, present and future.