How PTO partnerships promote access and improvements to public transport
Every day at the Public Transport Ombudsman's Office we spend time understanding the needs of our stakeholders and the community. We liaise with both public transport providers and consumers, not only to help resolve individual complaints about public transport, but also to help bring about improvements to the public transport system in Victoria.
Doing this also feeds into our value proposition, which is:
A fair, free and fast service to sort out public transport complaints and help make the system better for everyone.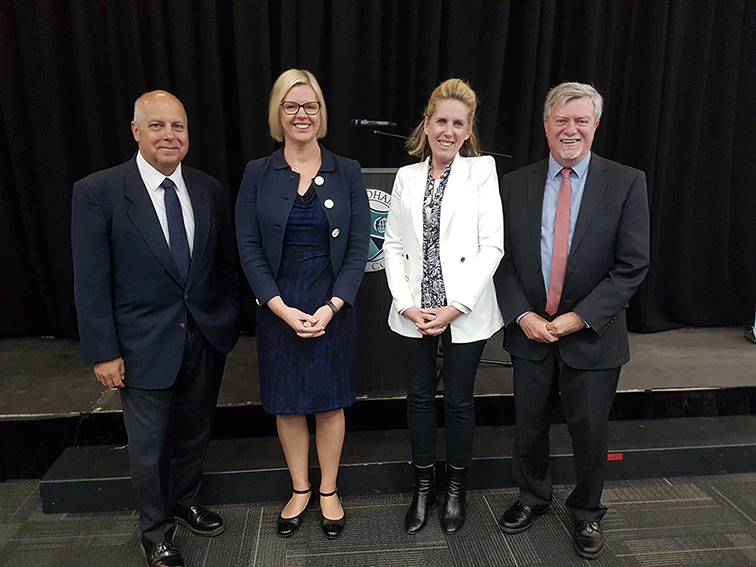 Photo: Victorian State Treasurer and Member for Werribee, Tim Pallas, CEO of Victorian Council of Social Service, Emma King, Public Transport Ombudsman, Treasure Jennings, and CEO WEstjustice Community Legal Centre, Professor Denis Nelthorpe at the funding announcement.
In particular, the work of a consumer-based complaints Ombudsman such as the PTO serves the community by highlighting more widespread concerns to the government and helping public transport operators to understand where and how they may be able to improve their services.
Sometimes we do this by identifying concerns from groups of people who may not complain to us in large numbers, but who might be vulnerable and have low complaint efficacy.
This proactive approach has driven our ongoing partnership with WEstjustice Community Legal Centre in an effort to find solutions to problems associated with vulnerable youth and public transport.
Across Melbourne, students from challenging and vulnerable backgrounds are missing school or running the risk of getting fined, because they cannot afford the cost of public transport. Conversations with WEstjustice about how we can help these students get to school and travel compliantly led to our partnership with WEstjustice in a program called the Travel Assistance Program (TAP).
This innovative program in Melbourne's west started last year, helping students in the City of Wyndham who were 'couch surfing' and at risk of homelessness get to school by providing them with prepaid travel vouchers.
Feedback from the four schools in the program was overwhelmingly positive. Schools reported an increased attendance, engagement from the students, and improved mental health and well-being for the students.
Following a State Government grant of $175,000 the program was extended this year to include up to 15 schools in the City of Wyndham. Expanding the program meant it has the capacity to assist significantly more school-aged youth struggling to afford costs associated with public transport while completing their schooling.
In further recognition of the Travel Assistance Program's success, we were acknowledged by the Australian Dispute Centre's 2018 ADR Awards with the 'Innovation of the Year' Award.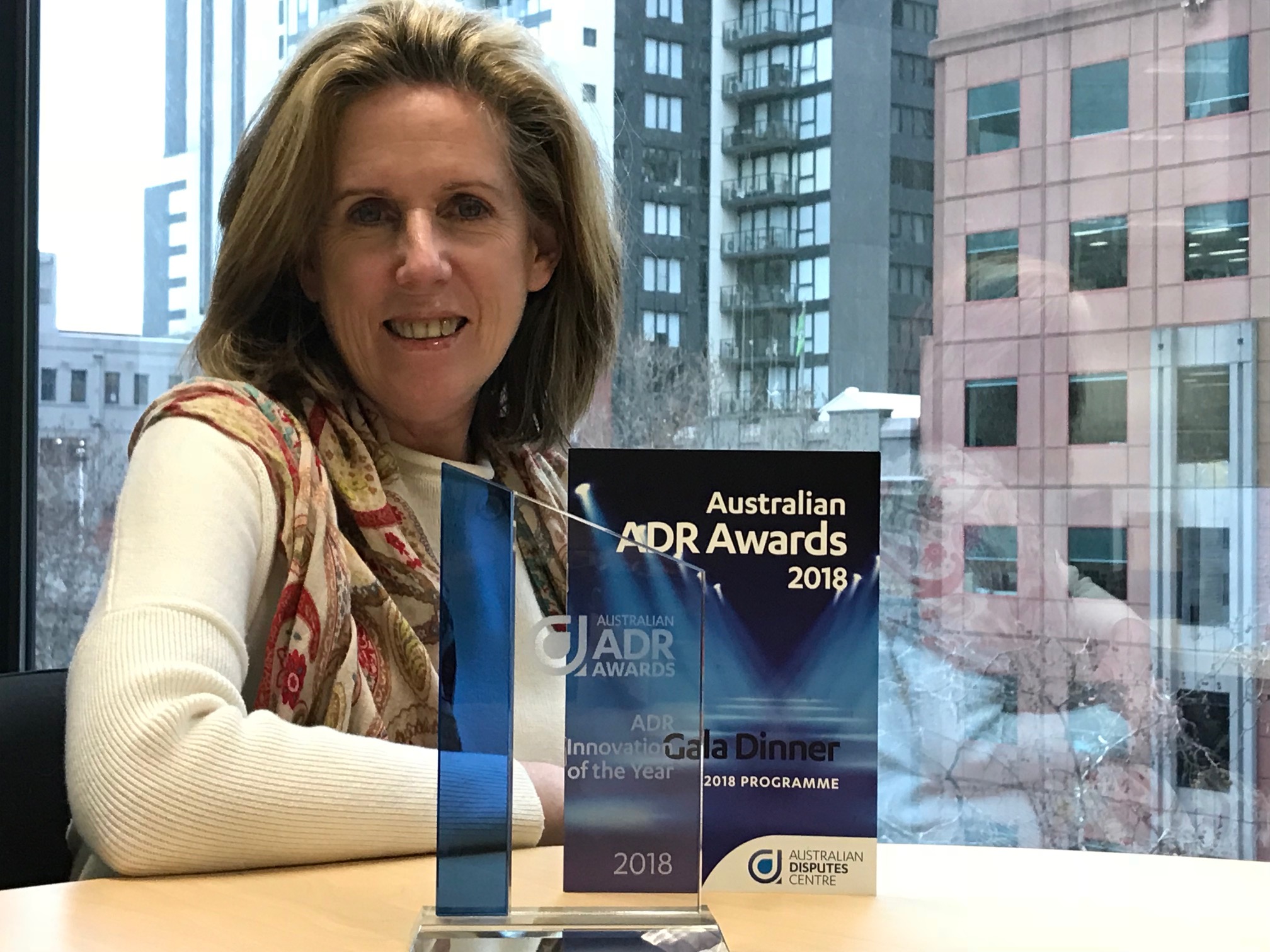 Photo: Ombudsman Treasure Jennings with the ADR Innovation of the Year Award
The program also highlighted that the PTV-produced proof of concession entitlement card was an administrative and financial challenge for vulnerable youth, and a barrier to compliant travel. This is consistent with complaints to my Office relating to school student proof of concession, and I asked PTV to consider allowing school produced identification cards to be sufficient proof. PTV agreed and schools can issue PTV approved identification for concessional travel.
Having PTV, WEstjustice, Department of Education, local government and the Victorian Council of Social Service involved in the program means that as challenges or ideas such as this arise, we can work together to find solutions.
We know that young people may not understand what an Ombudsman does or how to complain, that's why we believe programs such as this which proactively seek to solve a problem, are a valuable component of the work of my Office.
The PTO is not a government organisation and we are independent from public transport operators, making us a completely impartial service.
Read more about our partnerships here.


The Public Transport Ombudsman respectfully acknowledges the traditional custodians of the land on which we operate our services. We pay our respects to the ongoing living cultures of Aboriginal peoples, and to Elders past, present and future.