Law Week 2020 - How the PTO can help resolve complaints
The Public Transport Ombudsman (PTO) Scheme was established in Victoria in 2004 as a free and independent service to help people resolve complaints about public transport and to help improve the system.
Each year the PTO joins Victorian Law Week to give people information about what the PTO does and how we can help give you access to justice. However this year, due to the Coronavirus pandemic, we are coming to you online with an interview via Zoom with Ombudsman Treasure Jennings.
Now, more than ever, people need access to vital information about their legal rights and responsibilities.
Watch the interview on our Videos page.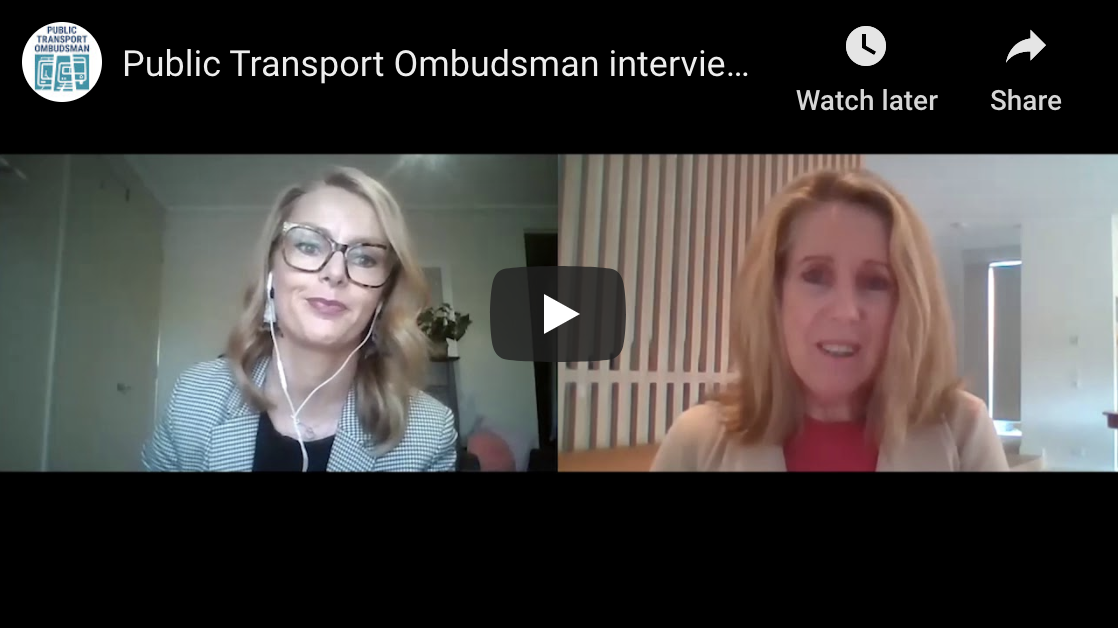 If you have any questions about public transport in Victoria and how we may be able to help you with your complaint, you can contact us.
For the details about all the events as part of Victorian Law Week, May 18 to 24, 2020, visit the Law Week website.


The Public Transport Ombudsman respectfully acknowledges the traditional custodians of the land on which we operate our services. We pay our respects to the ongoing living cultures of Aboriginal peoples, and to Elders past, present and future.