Public Transport Ombudsman releases 2020 Accessibility Bulletin
The Public Transport Ombudsman Treasure Jennings has released her second annual Accessibility Bulletin , highlighting the accessibility issues people face when using public transport in Victoria.
In the 12 months to 31 March 2020 more than 6,900 issues were included in complaints to the Public Transport Ombudsman. While only 165 of those related to accessibility issues, Ms Jennings believes this doesn't accurately reflect the experience of people with disabilities or other vulnerable groups. The PTO continues to hear from disability advocacy and support organisations that people who rely on public transport were reluctant to complain when things went wrong. These organisations, including the Disability Resources Centre (DRC) tell us that this reluctance to make a formal complaint is an ongoing issue.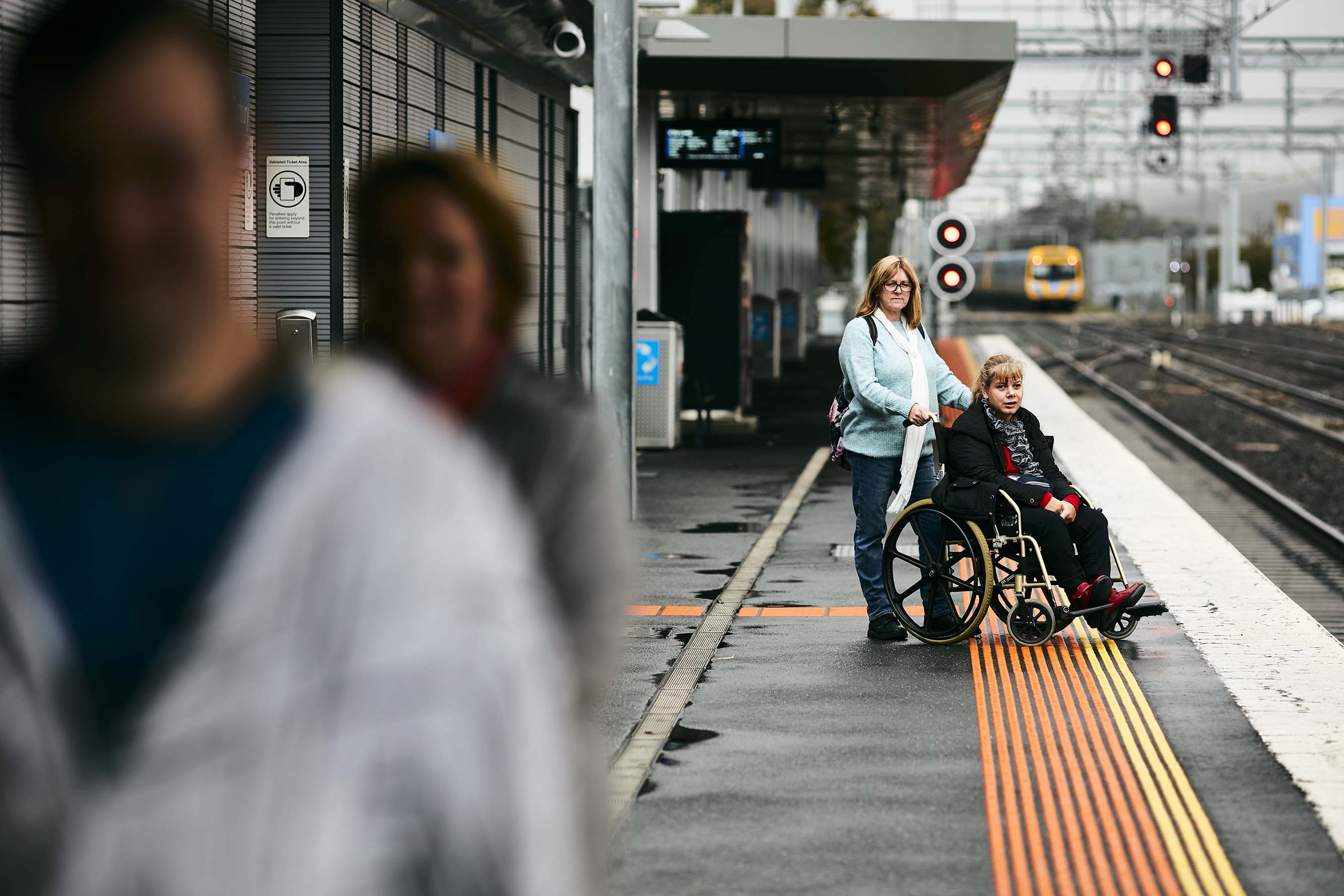 The largest category of accessibility issues reported this year was about public transport staff, who play an increasingly important role in delivering information and assistance to passengers. These issues made up almost a third of all accessibility complaints.
Ms Jennings said that this indicates additional training may be needed to assist public transport staff to be more skilled in liaising with people with disabilities, older people or people from culturally and linguistically diverse backgrounds.
"This result about staff is consistent with our overall complaints in the 2019 financial year, as recorded in our most recent Annual Report, where problems with public transport staff was the number one issue, including poor conduct, customers service failings and lack of responsiveness," Ms Jennings said.
Ms Jennings said that while the Coronavirus pandemic is significantly affecting the way we all live right now, it is more important than ever to consider those more vulnerable in our community who may need more assistance.
"Public transport is an essential service for many Victorians, particularly for those who experience disadvantage, are vulnerable or people with disabilities. It is so important we recognise that even though everybody's day-to-day lives have been impacted by the Coronavirus pandemic, for those people who are most vulnerable in our community this impact could be significant."
The top five accessibility issues for 2020 were:
1. Staff
2. Stations, stops and land
3. Trams, trains and buses
4. Compliance with disability laws and standards
5. Discrimination / Equal Rights / Human Rights
Read the 2020 PTO Accessibility Bulletin here.


The Public Transport Ombudsman respectfully acknowledges the traditional custodians of the land on which we operate our services. We pay our respects to the ongoing living cultures of Aboriginal peoples, and to Elders past, present and future.