Yarra Trams misses performance target for December 2019
Ombudsman calls for more time to claim compensation.
Did you catch the tram in December?

Like Metro Trains and V/Line, Yarra Trams have punctuality and reliability performance targets they must meet each month or else compensate eligible passengers (those who have myki passes for 28 days or more) with one day's travel.
Yarra Trams did not meet their performance targets in December, failing to reach their reliability performance target for the fifth month in a row. Yarra Trams missed its monthly reliability target of 98.5 per cent, delivering 97.2 per cent of its scheduled services. Punctuality on the tram network was above the target and at 82.8 per cent.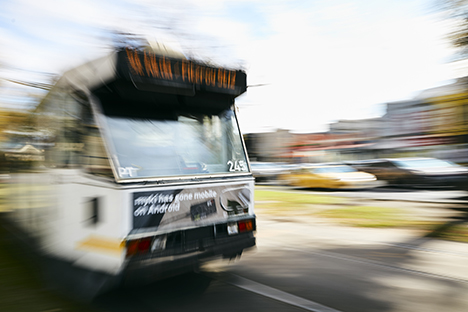 The network performance results for these operators, Yarra Trams included, must be published on the 10th of each month on the PTV website, giving passengers until the end of the month to apply for compensation (V/Line passengers have up to 60 days to apply).

For November and again for December, these results were not published until the 20th – 10 days late. Yarra Trams customers were eligible to apply for compensation, but had ten less days to apply.

The Ombudsman Treasure Jennings felt that this was unfair for passengers, and wrote to Yarra Trams asking them to extend the date for claiming compensation when results are late. Yarra Trams agreed, and following publication of the most recent results, have extended the date to claim compensation for December to February 10th. The Ombudsman will be writing to Metro Trains to ask for a similar undertaking.

If you have a myki pass for 28 days or more, visit Yarra Trams' website to see if you're eligible to apply for one day's travel compensation.
You have until February 10 to apply.

Metro Trains and V/Line did meet their performance targets for December.

If you'd like more information on this, give us a call on 1800 466 865.
Read more about it in this article from The Age and see previous featured news articles here.


The Public Transport Ombudsman respectfully acknowledges the traditional custodians of the land on which we operate our services. We pay our respects to the ongoing living cultures of Aboriginal peoples, and to Elders past, present and future.