Annual Reports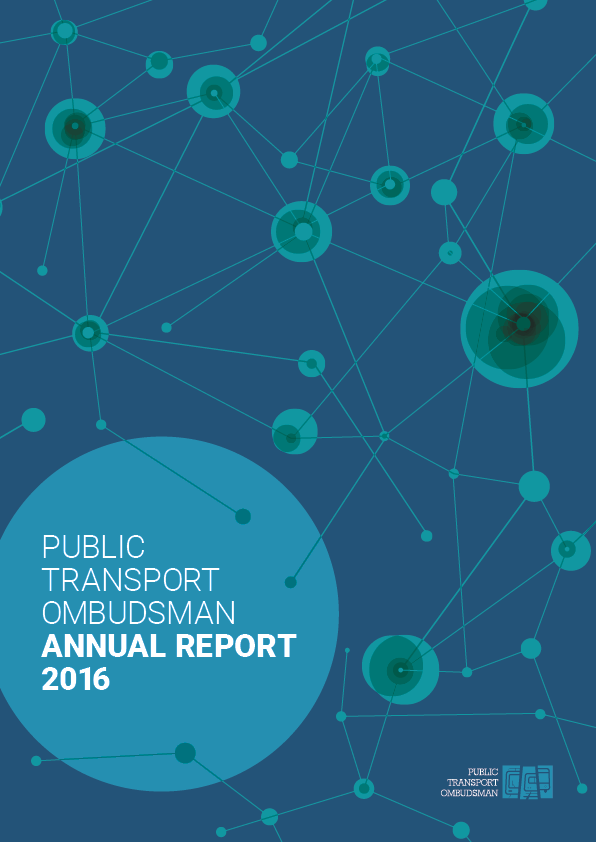 2016 Annual Report
The 2016 Annual Report highlights the major issues and complaints raised by consumers and provides a snapshot of public transport improvements and concerns during 2015/16.
The top five issues identified by consumers are the same as the previous year, but staff has replaced infringements notices as the second biggest category.
The five categories are - myki, matters involving transport staff, the issuing of infringement notices, service delivery and infrastructure and rolling stock.
The report notes that while myki complaints are down, issues around Authorised Officers continue to rise, with consumers continuing to express concern about the role and processes of Authorised Officers.
Read the report (PDF, 3.8MB)
Previous Annual Reports
PTO publications can be downloaded as pdf files by clicking on the below links.